I Love Christmas music, so much so I've decided to "Blog" about my 20 favorite Christmas Songs. That and I have nothing better to do, I guess I could clean but who wants to do that. This could be the companion piece for your Christmas party or a shuffle on your iPod while shopping to put you in the spirit! Enjoy!!!
Track 1: Jingle Bells -The Singing Dogs
This is my most favorite Christmas song of all time. I usually put it as my answering macihine right after Thanksgiving. Its the first Christmas song I listen to every year, and this year will be no diffrent, thats why it's first on my list.
Track 2: Santa Claus's Party- The Aquabats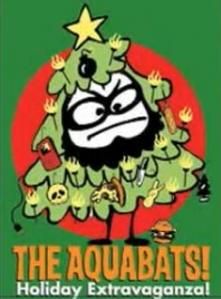 It was only a matter of time that the world's raddest band made the world's raddest Christmas song. This song envokes visions of stop motion reindeer ice skating while the Bat Commander does backflips off of Christmas trees!
Track 3: I Dont Believe In Santa Claus-The Vandals
This is off of the Oi to The World Album by the Vandals. I love the fact that one of my favorite bands put out a Christmas album. It makes my parents mad when they tell me to put on a Christmas CD and this finds its way into the CD changer. It the perfect punk rock parody of Christmas time. It makes my soul make hot cocoa. :)
Track 4: Christmas Wrapping-The Waitresses
This song is pretty sweet and its very 80's! It has everything a good Christmas song should have: Trumpets, a catchy riff and a good story that plays out like a modern day Chistmas movie.
Track 5: Fuck Christmas- FEAR
This song is pretty short but it gets the point across. Why should the Vandals have the only awesome punk Christmas songs. Unlike the last song this song does not have a happy ending, instead it's full of dispair and ends with a steel toed kick to the balls.
Track 6: Im Dreaming of A Green Christmas- MC Lars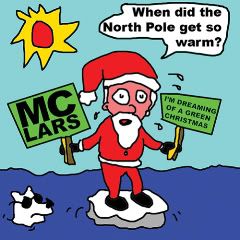 If you have not heard of MC Lars you should check him out he is one of the coolest Nerd core rappers around. Talking about the current "Green" fad and just how bad our enviroment is. Word.
Track 7: No Presents for Christmas- Exhumed
When I think of Christmas I think of Exhumed. This is a cover to a King Diamond song, but more importantly the guys who did Funeral Fuck did a Christmas song. I wish they would have grinded out a whole Christmas album before they broke up. As far as I know it's the only death metal Christmas song (thats not that lame metal Christmas cd I found on iTunes). If I were making an awesome death metal compilation cd it would have Impaled singing Silent Night and Brujeria singing Feliz Navid. ..m/
Track 8: The Chipmunk Song- Alvin and The Chipmunks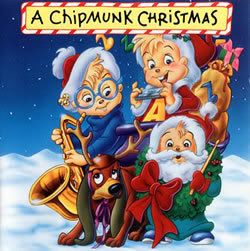 The Chipmunks have just as much to do with Christmas as Santa and presents do. Its like a law that this song was to be on my list. Just like Purple People Eater needs to be played on every Halloween, this need to be played every Christmas.
Track 9: Christmas Medley-Pokemon Cast
Did you know there was a Pokemon Christmas Album? I did and its awesome!!!
Track 10: The Night Santa Went Crazy- "Weird Al" Yankovic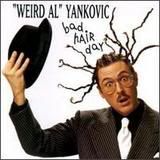 This is my favorite Weird Al Christmas song. Except after 9/11 when I kept playing "Its Christmas at Ground Zero". There were two versions of this song recorded. The other one is called "the Extra Gory Version" Instead of Santa going to jail he gets killed.
"Yes, Virginia, now Santa Claus is dead
Some guy from the SWAT team blew a hole through his head
Yes, little friend, now that's his brains on the floor
Guess you won't have the fat guy to kick around anymore
Well now there's no more presents for the children's enjoyment
And the elves gotta stand in line to file for unemployment
And they say Mrs. Claus, she's on the phone every night
With her lawyer negotiating the movie rights"
Awesome!
Track 11: I Want a Hippopotamus For Christmas- Gayla Peevey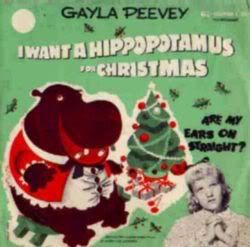 I love this song. I like Christmas songs sung by Children. Contrary to popular belief Shirley Temple did not sing this song. I like to Imagine it a munchkin from the Wizard of OZ singing this song. I could just march around my appartment in my underpants singing this song all day.
Track 12: Santa Claus is a Black Man- AKIM & The Teddy Vann Production Company
This kid singing has the best voice ever. The song it so funky it makes me want to wear bell bottoms and find my Black Panthers Afro Pic. I heard it on the John Waters Christmas album, which is one of the best Christmas compilations I have ever heard. Right now he is making a Christmas Movie called Fruitcake starring Johnny Knoxville. Hopefully the sounddtrack is just as good as this cd.
Track 13: Christmas Night Of Zombies-MXPX
I love Christmas. I love Zombies. This song has both ttherefore it gets the Zack Beins seal of aproval.
Track 14:Drinking Up Christmas- The Dwarves
The Dwarves are a fun band that has naked midgets on their album covers. This song is a send up of their song "There better be Women" off of their Dwarves come Clean Album. This song is available on Greedy Boot1 which can only be bought off of their web site..
Track 15: Christmas in Hollis- Run DMC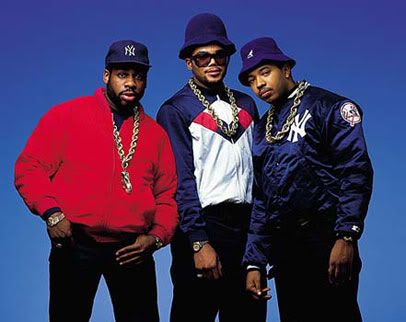 Run DMC is my favorite Hip Hop group of all time. This song was in Die Hard one of the most bad ass Christmas Movies of all time. They also did another Christmas song called "Christmas Is" but its just as good and fresh as this classic track. This song is just as traditional as stockings and egg nog. It should be the next Rockin around the Christmas Tree.
Track 16: Oi to the World-The Vandals
Again from my favorite christmas album. Its the original, "slightly harder" than that Holla back girls version Gwen Icantspellherlastnameii's version. Her version is just as bad as Paul McCartney's Christmastime Song. He at least appoligized for his song however. So in all of its orignal glory comes a tale of Haji and Trevor.
Track 17: What Can You Get a Wookie For Christmas (When He Already Owns a Comb?)-The Star Wars Christmas Album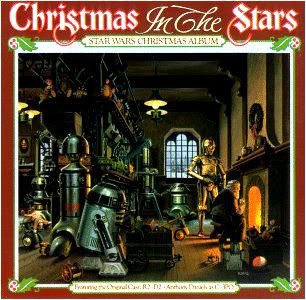 Many people have heard of the Star Wars Christmas Special, but not too many people have heard of the Christmas in the Stars: Star Wars Christmas Album. Sadly I only have this on vinal and I need it on cd. I need it like a junky needs his fix. The album is hosted and mostly sung by R2-D2 and C-3P0. Its quite possibaly the worst/lamest Christmas album ever.
Track 18: Oh Come All Ye Faithful- Twisted Sister
This song was on Twisted Sister's last album, A Twisted Christmas. Dee Snyder, lead singer said it was going to be Twisted Sisters last album ever. So its awesome thats it's a Christmas album. I like this song the best off the cd because it has a bit of "We're Not Gonna Make It" in the solo. As a matter of fact this song sounds like "We're Not Gonna Make It" so much in fact I wonder if it was an inspiration when they wrote it.
Track 19: Oggie Boogie's Song- Tiger Army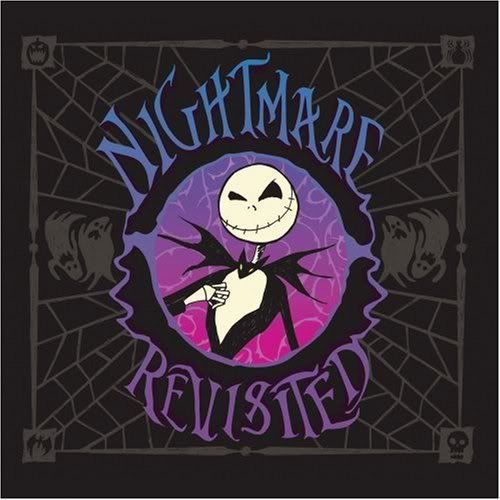 I used to like Tiger Army, but now a days their sound has gotten a little to pop punky for me. This song as Hot Topic'ie as it is reminds me of old Tiger Army, expecially the solo. I love this movie and I thought the Revisited soundtrack was a great Idea. It has such artists as Marilyn Manson, Devchka, and Feona Apple. You could only get this track off of iTunes for it was never on the cd, even though its possibaly the best cover on there.
Track 20: Swiss Colony Beef Log- Eric Cartman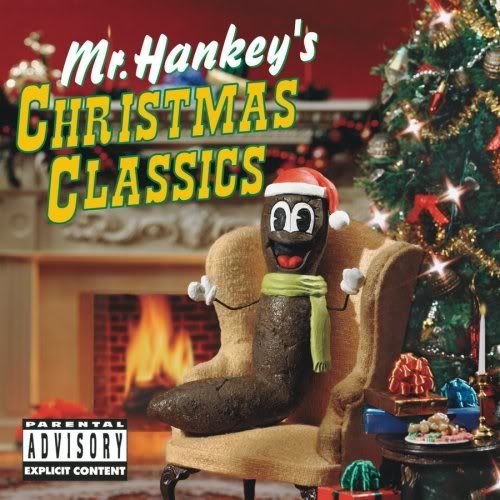 I close with Swiss Colony Beef Log. Its from the South Park Christmas album "Mr. Hankey's Christmas Clasics". What can I say it rocks. South Park is one of my favorite cartoons and this is a great complementary to the show. Mostly a companion piece for the show it boasts some new songs just for the album, this being one of them. It makes me want Hickory Farms.
Well I hope you enjoyed this, and feel free to tell me some of your Christmas favorites!
Zack